Greetings from the East
---
Worshipful Brother Luke Evans was born in 1974 in Santa Rosa, California to Mark and Patty Evans; both career educators. In 1976, the family moved to Point Arena, California where Luke attended pre-school and elementary school until the 4th grade. In 1984, the family, which now included Luke's younger sister moved to Cairo, Egypt where his parents pursued teaching opportunities and a worldly experience for Luke and sister Harmony. Upon High School graduation, Luke returned to California to earn a degree in Business Administration with minors in Accounting and Information Technology at California State University, Chico. Here he met his future wife, Naomi a Psychology and Social Science major.
After earning his degree, Luke was hired as a technology consultant and was assigned to the Department of Public Social Services in Riverside, California. After DPSS, Luke and Naomi followed opportunities in the New York City area, Naomi with social work and Luke serving in increasingly higher technical leadership roles, mostly in the areas of fashion and pharmaceutical companies. The two were married during this time as well.
After the tragic events in 9/11, Luke and Naomi found opportunities closer to family in Arizona. Luke started as a technologist at the world headquarters of PetSmart until 2005. From there Luke's calling for transforming government was started. In the 13 years after, he held various technology leadership posts at the Arizona Department of Environment Quality, the Arizona Department of Revenue, and the Arizona Department of Health Services.
Luke's Masonic interest and calling came to a head in 2011 when a co-worker, a martial arts instructor, and his father in-law (all Masons) were able to come together at opportune times for Luke to visit his local Masonic Lodge. While petitioning, Luke was a regular every week; spending time in kitchen. As he earned his degrees, he began serving the lodge as a protem in Marshall and Junior Steward positions as well as small ritual parts.
Shortly after becoming a Master Mason in 2013, Luke moved into and up the line; serving as a Steward under WB Cosmo Magiliozzi in 2014, a Deacon under WB George Rusk in 2015, Junior Warden under WB Suresh Muthumani in 2016, and Senior Warden under WB Nick Lindquiest in 2017. During this time, Luke was also a founding member of Prometheus Lodge 87 in Gilbert, AZ and served as Senior Deacon.
Lodge Officers for 2017-2018
---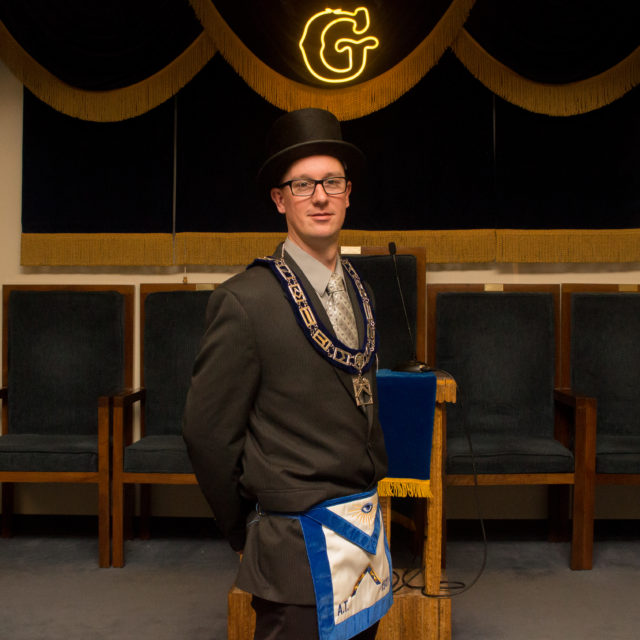 Luke Evans
Worshipful Master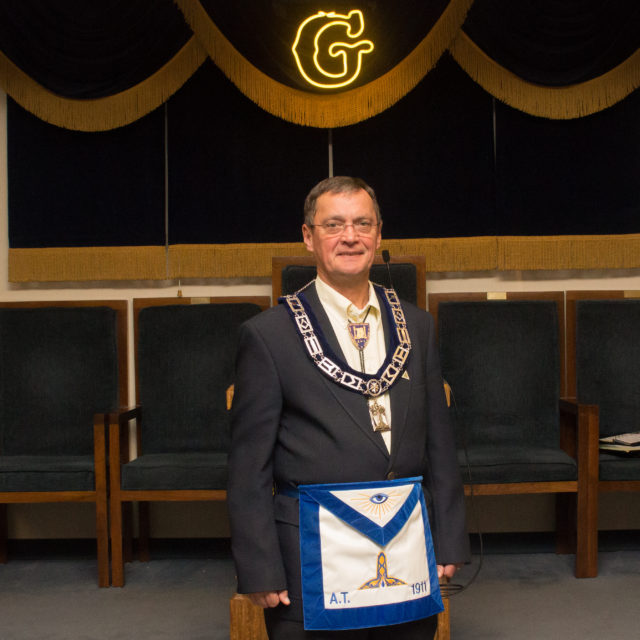 Timothy Lindquist
Senior Warden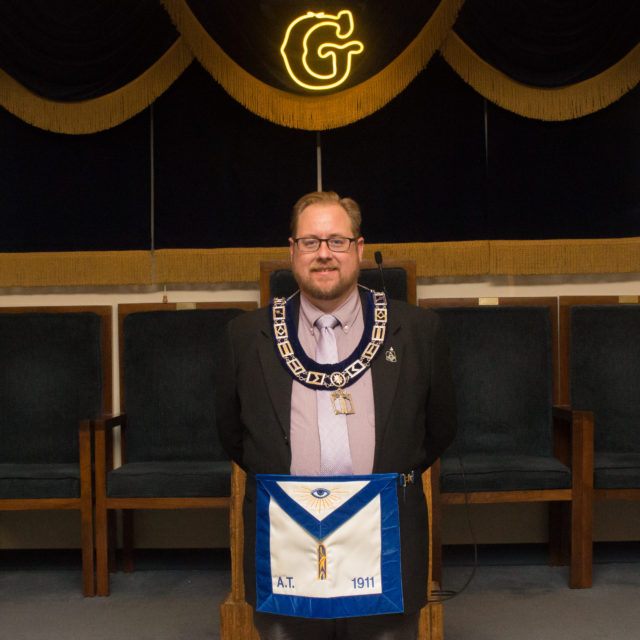 Matthew Adams
Junior Warden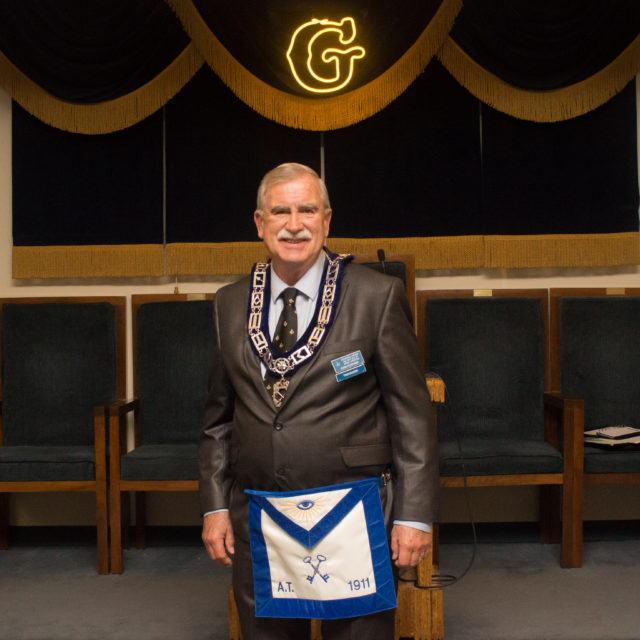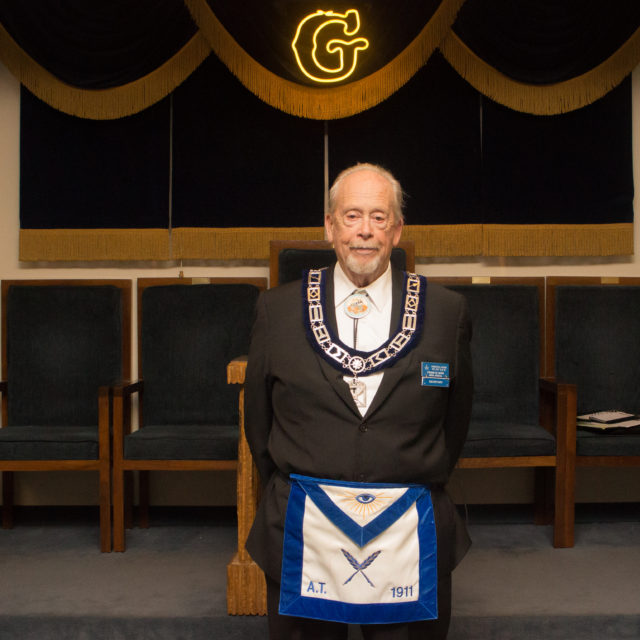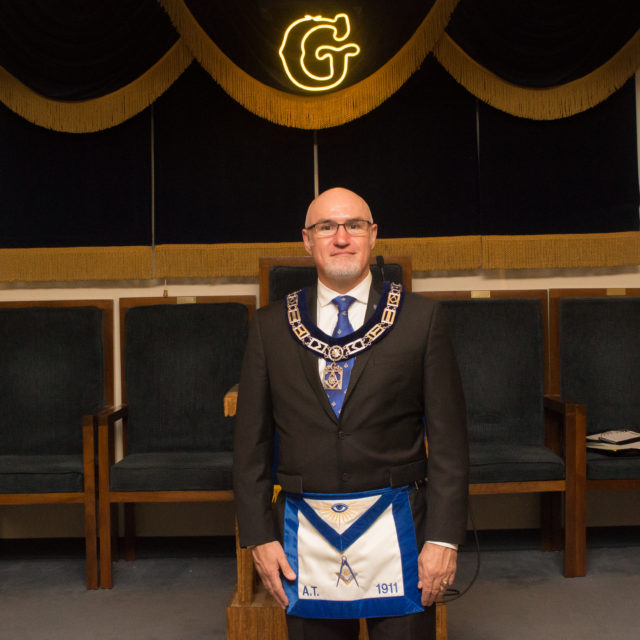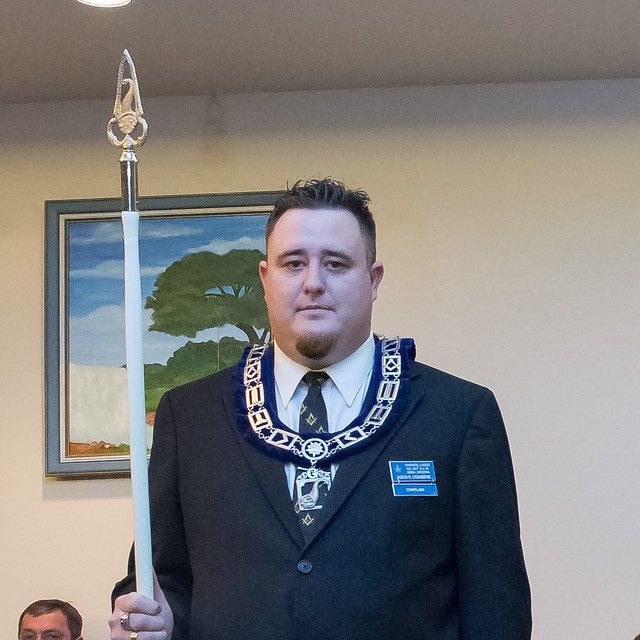 Jason Ognibene
Junior Deacon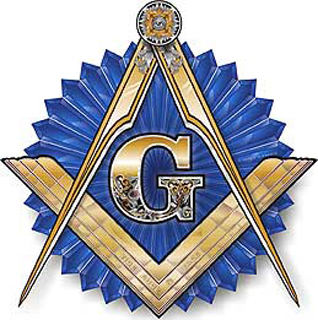 Justin Albrant
Senior Steward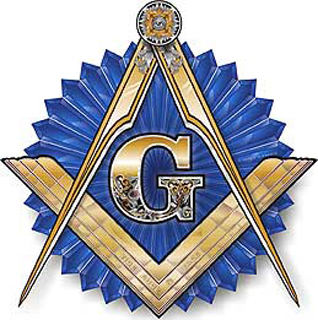 Robert Davis
Junior Steward